Are you a HR personnel tasked to develop a training feedback form to measure training effectiveness, or an employee who wishes to evaluate your own learning from a training course? Are you an employer or a trainer who wants to measure training success?
Whichever position you are in, it is crucial to determine the return of investment on training and whether it has met the goal in improving employees' capabilities and business performance.  
The Kirkpatrick Model was first published in November 1959. Since then, it has become a widespread used for evaluation in the training industry. The model has stood the test of time and became popular due to its ability to break down complex subject into manageable levels.
The model measures 4 levels: Reaction, Learning, Behaviour and Results. In 1980s, many organisations began to apply Level 1 and Level 2 in the model.  Kirkpatrick started to gather these case studies as successful examples to encourage other companies in using his model. In the latter years, the original model of training evaluation created in the 1959 have been updated with more clarity and explanation. It is known as The New World Kirkpatrick Model.
The Kirkpatrick Model
Level 1: Reaction
Level 1 of the Kirkpatrick model measures the degree of
Trainees satisfaction

Training's relevance

Training's engagement
By obtaining trainees' feedback on the training, employers and trainers can learn how they can improve the subsequent training courses while employees can understand their preferences when it comes to training.
Level 2: Learning
Level 2 of the Kirkpatrick model measures how much trainees have learnt from the training courses. The areas for learning include:
Knowledge

Skills

Attitude

Confidence

Commitment
Learning can be measured in different ways. For instance, when one wants to measure learning of knowledge, tests and quizzes are useful tools while the learning of skills can be measured through hands-on practice.
It is important to plan for level 2 because trainers should know if the learning objectives have been met and find ways to improve it.
Level 3: Behaviour
Level 3 of the Kirkpatrick model measures the degree to which participants have adjusted their behaviours and apply what they have learnt into their jobs.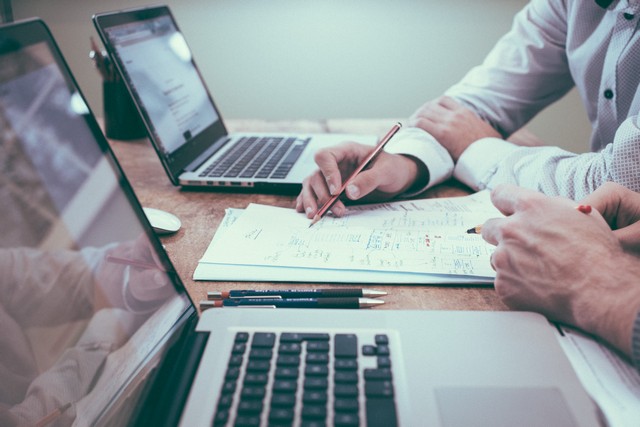 It is necessary to measure the results of level 1 and 2 before proceeding to level 3. If no behavioural change has been observed in level 3, it is likely that results in level 1 and 2 are negative. However, it can be possible for an individual to engage in a course (level 1) and acquire new knowledge (level 2) without applying it into the workplace because they lack the opportunities in the workplace to use their new skills.
The Kirkpatrick model emphasizes on the concept of "required drivers"- "processes and systems that reinforce, encourage and reward performance of critical behaviours on the job". Managers and companies should create "required drivers" and favourable opportunities at the workplace for employees to practice what they have learnt.
Level 4: Results
Level 4 of the Kirkpatrick model measures the degree to which goals are achieved as a result of the training.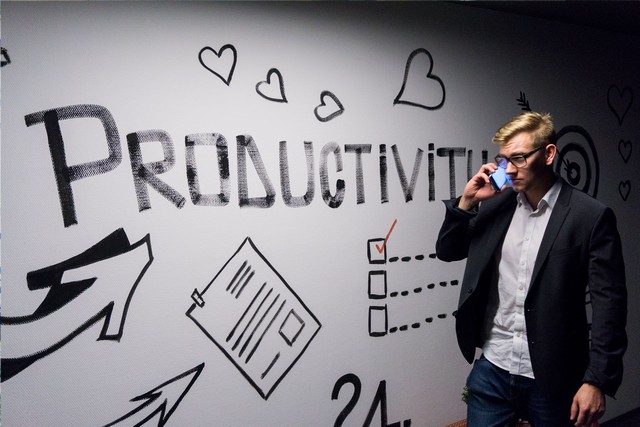 The overall success of the training programmes can be evaluated by many factors such as higher productivity, improved quality of products, a higher quantity of sales etc. Ultimately, improved business performance is one desired objective when employers send employees for training. Hence, it is critical to strengthen the link between training programmes and improved business performance.
The Kirkpatrick model is a widely-used tool for evaluating training. Nonetheless, the model has its limitations. Some organisations can find it expensive and time-consuming to evaluate level 3 and level 4. In addition, the change in behaviour and business performance does not solely depend on the training success. For example, the improvement in one's productivity is due to a new and better computer programme, and not because of training. These variables interfere with the process of training evaluation and reduce the precision of its results. As every framework has its own disadvantages, being aware of the limitations will assist users in applying the framework and measuring training effectiveness in a more accurate manner.
References:
The Kirkpatrick Model: Past, Present and Future